Key Features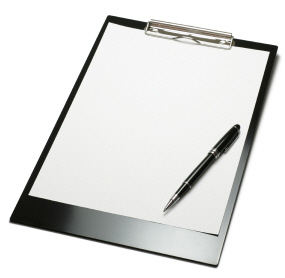 Create LEGIBLE prescriptions with just a few keystrokes
Rx Renewals can be quickly generated from previously prescribed medications or import last years spectacle/contact lens prescription
Create Reports and Letters, pre-filled with your patient's demographic information
Track your patients with full featured demographic database
Reminder module
Add "sticky notes", short clinical notes or billing notes about your patients.
Most medications (6000+) included in pre-defined list
Customizable contact lens list

Other Benefits of ezScriptWriter- Prescription Writing Software
| | | |
| --- | --- | --- |
| | | Extensive help and tutorials |
| | | Totally network ready at no extra charge |
| | | HIPAA compliant with internal audit trails |
| | | Allow users access to only certain records, depending on security settings |
| | | Patient insurance tracking |
| | | Scan all documents that are received on paper in a secure, encrypted folder |
| | | Sign Rx's and reports to make unalterable |
| | | Print between 1 to 4 prescriptions per page |
| | | Compatible with standard copy paper or pre-perforated paper |
| | | Use laser printer security Rx paper (available from our preferred paper source) |
| | | Generate crisp and legible prescription's, all in seconds! |
| | | Choose from our pre-existing list of over 6000 medications |
| | | Highly customizable (reports and Rx's, as well as the user tools) |
| | | Special tools allow you to enter ophthalmic prescriptions with ease |

Examples of Use

Scenario 1: Solo Optometrist (with Laptop in Exam Room)
The simplest configuration for ezScriptWriter is a one doctor, one computer setup. This eliminates a lot of the headaches associated with networking and keeps hardware/software costs to a bare minimum. It does require a bit more time per patient, as the doctor will be responsible for entering the basic patient demographics (at a minimum, the patient name, DOB and gender) and the Rx data.
The ideal situation is with ezScriptWriter running on a laptop computer connected to a small laser printer. As each patient exam begins, the provider creates a new patient chart (or opens an existing one) and uses the Rx wizard to create all required Rx's. A duplicate copy can be printed; one for the patient and one for the patient's paper chart.
Estimated Startup Cost:
| | | |
| --- | --- | --- |
| Hardware: | | Laptop computer with Win XP $1000; Laser Printer $200 |
| Software: | | ezScriptWriter $249 (single clinic license) |
| Supplies: | | Annual supplies = under $100 (toner/paper) |
| TOTAL: | | $1499 startup costs (even less if you own a laptop/printer) |
| | | |
Scenario 2: Primary Care Doctor in small clinic (3-4 computers networked)
A small, networked configuration for ezScriptWriter can also be very affordable. Most small clinics already have the existing infrastructure to run the software as is. Typically you need 3 to 8 computers, a peer-to-peer network running under Windows XP and at least 256 MB of RAM memory on most of the computers.
As each patient is checked in by the front desk receptionist, a chart is created in ezScriptWriter (with as much or as little data as you wish). The chart remains visible in the PULLED CHARTS list. After the doctor completes the exam, any relevant prescriptions can be generated on the spot (and either printed in the exam room or at the front desk). At the end of the day, the doctor can sign-off on any open reports or Rx's and close out the charts.
Scenario 3: Retiring Doctor with seeking associate/buyer
In today's technology oriented society, a practice that is computerized may have a higher perceived value than one based solely on paper records. Many younger practitioners expect for your records to be computerized. The ideal situation may be a full-fledged EMR (electronic medical records) system, but as you near retirement the cost and time investment may be much too overwhelming. Alternatively, as system like ezScriptWriter can give you the best of both worlds: partially computerized records (especially the repetitive, data intense prescription management side of things) while minimizing cost and capital expenditures.